If you find yourself in a situation where you need money to pay your bills and don't have enough in your bank account, it can be a stressful and scary experience.
Fortunately, there are several steps you can take to address this issue and avoid costly fees or penalties.
Prioritize Your Bills
The first step is to prioritize your bills based on which ones are the most urgent and which ones can wait. This will help you figure out which bills need to be paid immediately and which ones you can delay for a few days or a week.
Your most urgent bills are typically those that affect your basic needs, such as rent or mortgage payments, utility bills, and car payments. Credit card payments and other debts can often wait a bit longer, so prioritize them accordingly.
How To Get Money To Pay Bills Tomorrow?
Sell Your Stuff
Borrow the Money
Bartending
Pawn Shop
Temp Staffing Agencies
Food Delivery
Seek Financial Assistance
Plasma Donation
Contact Your Creditors
Reduce Your Expenses
Sell Your Stuff
One of the best ways to get some extra cash quickly and easily is to sell items that you no longer need or want.
And the best part is that it's not just limited to clothing and gadgets; you can also sell home furnishings and kitchenware too! If you're not keen on selling things online through sites like Poshmark, eBay, Craigslist, or Facebook Marketplace, you could consider hosting a yard sale or taking your items to a consignment shop.
Here are some ideas of things you might have lying around your home that could be sold for some extra cash:
Vinyl records
Did you know that your old vinyl record collection could be worth some money? With vinyl becoming increasingly popular in recent years, collectors are often on the lookout for rare or sought-after albums.
Broken electronics
Even if your old smartphone or laptop is no longer functioning, there may still be parts or components that are valuable and can be sold. You could even sell broken items for parts or as-is on sites like eBay or Craigslist.
Clothing and accessories
Your closet could be a goldmine for selling online. Websites such as Poshmark, ThredUp, and eBay make it easy to sell your unwanted clothes and accessories, including jewelry, handbags, and shoes.
Furniture
If you have furniture that you're willing to part with, you might be able to sell it locally or online.
Facebook Marketplace, Craigslist, and Nextdoor are all great platforms to start with. Just make sure to accurately describe the condition of the item and include clear photos to help it sell quickly.
Gift cards
If you have unused gift cards from stores or restaurants, you can sell them online for cash. Websites such as Cardpool, Raise, and Gift Card Granny allow you to sell your unwanted gift cards and receive up to 90% of their value in cash.
Borrow the Money
When you're in a tight spot, borrowing from friends or family can be a tempting option. But, you should consider the risks. Borrowing money from people close to you can strain relationships if you're not able to pay them back on time.
If you do decide to ask for a loan from a loved one, make sure to treat it like any other financial agreement. Be clear about the terms of the loan, like how much you're borrowing, the repayment schedule, and any interest or fees.
If possible, putting it in writing and making sure both parties understand and agree to the terms can help avoid misunderstandings. Pay back the loan as soon as possible if you want to maintain a good relationship with your lender and avoid any additional charges.
Bartending
This job is often in demand, especially in busy urban areas or during special events. Bartenders typically earn money in the form of tips, which can quickly add up, especially during peak hours.
Some bartenders even earn a substantial income working part-time or as a side hustle. Since bartending is a cash-heavy industry, many bartenders receive tips "under the table".
Start by checking local job listings on job search websites such as Indeed or Monster. You can also visit bars and restaurants in your area and ask if they're hiring for part-time weekend positions.
Pawn Shop
You might want to think about pawning something. Basically, you give a pawnshop something valuable as collateral, and they give you a loan based on the item's value.
The loan might not be for the full value of the item, but once you pay back the loan plus any interest and fees, you can get your item back. You can pawn all sorts of stuff for $500 or more, like jewelry, watches, musical instruments, electronics, and even furniture.
It's actually pretty surprising what you can get some cash for, so it's worth checking out if you have something lying around that you don't need right now. Just make sure to read the fine print and make sure you understand the terms of the loan before you commit.
Temp Staffing Agencies
Temp staffing agencies connect companies that need short-term help with people looking for quick work. These agencies make finding a job easy and fast.
You can choose from various roles to fit your schedule and even pick up new skills along the way. They streamline your job search so you can start earning sooner.
Food Delivery
If you need money quickly to pay your bills, delivering food and groceries with apps like DoorDash, Uber Eats, and Instacart can be a great option for earning some extra cash in one hour or less.
These apps allow you to work as an independent contractor, delivering food and groceries to customers in your area.
One of the advantages of working for these apps is that you can often earn tips in addition to your base pay, which can help you make more money and cover your bills more easily.
Customers can tip you through the app, and in some cases, they may even give you cash tips when you deliver their order.
Working for these apps is also a flexible option that can work around your existing schedule. You can choose when and where you want to work, making it easy to fit into your busy life.
However, it's worth noting that working for these apps does require access to a reliable vehicle and a smartphone, and there may be specific eligibility requirements you'll need to meet before you can start working.
Seek Financial Assistance
If you're struggling to make ends meet and need help paying your bills, there are several organizations and programs that provide financial assistance to those in need. These may include government programs, non-profit organizations, or charities.
Check with your local government to see if there are any assistance programs available in your area, such as rental assistance or energy bill assistance. You may also check with non-profit organizations or charities to see if they offer financial assistance programs for those in need.
Plasma Donation
Plasma donation is a viable option if you're looking to earn some extra cash on the side. Plasma donation centers typically compensate donors for their time and contribution, with payment amounts varying depending on the center and location.
While the payment amount is not usually very high, it is a relatively easy way to earn extra money, especially if you have a flexible schedule.
Contact Your Creditors
If you're unable to make a payment on time, contact your creditors as soon as possible.
Many lenders and service providers offer flexible payment options for those who are experiencing financial hardship, such as deferred payments, payment plans, or temporary reductions in your monthly payments.
Reach out to your creditors by phone or email and explain your situation. Be honest about why you're struggling to make your payments, and ask if they can offer any assistance or work out a payment plan with you.
Reduce Your Expenses
Another way to free up some cash and make ends meet is to cut back on your expenses. Look for areas where you can trim your budget, such as canceling subscriptions you don't use or reducing your monthly grocery bill by buying generic brands or shopping sales.
You may also consider downsizing your living arrangements or selling items you no longer need or use. Every little bit helps when it comes to reducing your expenses and making your money stretch further.
Things to Consider
Repayment Terms
When taking a loan or line of credit to settle your debts, fully understand the associated repayment conditions. Knowing the payback schedule, the monthly payment amount, and late payment fees.
Charges
Find out whether there are any hidden costs attached to the loan or credit card. Application fees, yearly fees, late fees, and transaction fees are all examples of such costs. It's crucial to account for these charges as part of your budget.
Your Credit Score
A person's credit score heavily influences loan and credit card interest rates and payback conditions. If you have a low credit score, getting a loan or getting a good interest rate on a credit card may be difficult.
Other Options
If you need money immediately for expenses, you may try selling unwanted goods, freelancing, or asking for help from family, friends, or a local group. Repayment terms and interest rates may be negotiated to make these alternatives more feasible.
Your Overall Financial Situation
Before committing to any new debt or spending, taking stock of your current financial status is crucial. Suppose you are having trouble making ends meet because of a lack of money.
In that case, you may need to prioritize obtaining extra income or reducing spending above taking on new financial commitments.
Final Thoughts
needing money to pay your bills can be a challenging and stressful experience, but there are several steps you can take to address this issue.
Prioritize your bills, contact your creditors, reduce your expenses, consider alternative income streams, and seek financial assistance if necessary.
With some effort and perseverance, you can overcome this challenge and get back on track financially.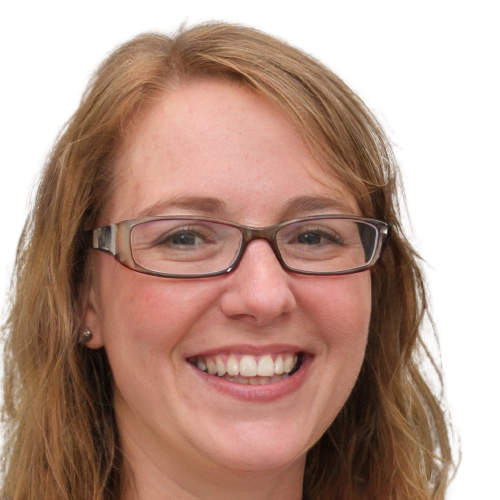 Hi, I'm Ashley a freelance writer who's passionate about personal finance. Ever since I was young, I've been fascinated by the power of money and how it can shape our lives. I've spent years learning everything I can about budgeting, saving, investing and retirement planning. So if you are looking for tips, advice, or just a little bit of inspiration to help you on your financial journey, you have come to the right place. I am always here to help, and I am excited to share my passion for personal finance with you.
The post Need Money to Pay Bills Tomorrow? 10 Legit Ideas To Consider appeared first on Dollarsanity.