Short online tasks are an easy way to earn extra money as you can work from anywhere and need less than an hour of free time. Amazon Mechanical Turk (MTurk) is a platform with many unique gigs that are different from your standard survey app or micro-task site.
You can earn cash by completing paid assignments such as data entry, image verification and academic research surveys. 
I tried out MTurk to see how much you can make and if it's a worthy side hustle.  
What is Amazon MTurk?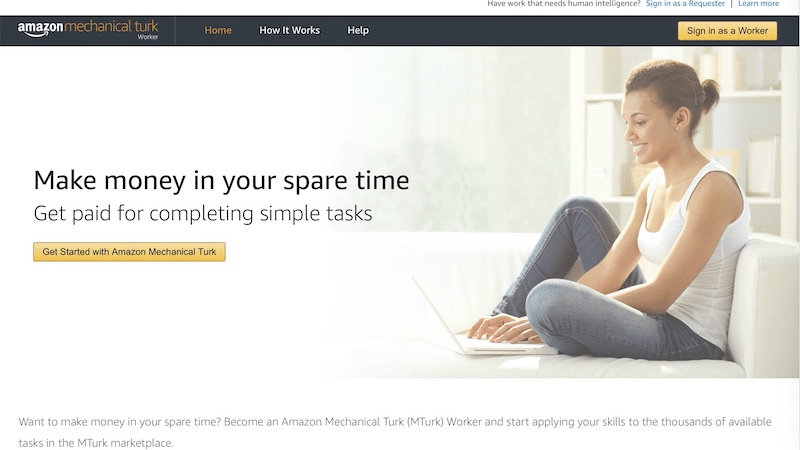 Amazon Mechanical Turk, often referred to as MTurk, is a subsidiary of the Amazon.com online store. MTurk launched in 2005 and lets individuals around the world create a Worker account and complete paid tasks that cannot be performed by computers.
While artificial intelligence is an emerging technology, many activities require humans to perform or verify for accuracy. In fact, the platform calls them Human Intelligence Tasks (HITs).
Most HITs take less than an hour to complete and you can attempt several per day. The potential pay is as little as $0.01 and up to $7 per opportunity. You won't get rich from this platform but can make money from short tasks online in your free time.  
For example, I joined MTurk a few years ago when I was between full-time jobs and had a lot of spare time. Even earning a few dollars was helpful to pay the bills and have extra spending money. 
I dabbled in several side hustles but also pursued MTurk because of the various paid tasks. I was already completing paid surveys on other sites and wanted to diversify my income. The ability to research data and classify images was intriguing along with the ability to receive cash payments instead of gift card rewards.
How Amazon MTurk Works
You will start by creating a Worker account by entering your contact details, country of residence and email address. Workers must be paid at least 18 years old in most countries to create a free account. 
It can take up to three business days to receive an invitation from MTurk to finish your profile. After joining, you can start accepting paid assignments.
Get Paid for Short Tasks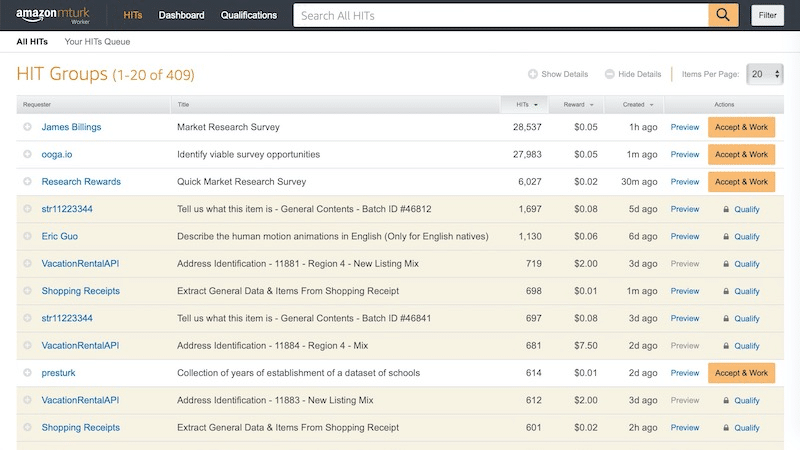 After logging into your MTurk account, you can start accepting HITs. Certain activities are restricted to experienced workers and you can unlock them in the future by successfully completing entry-level HITs.
There are many to choose from and new opportunities are available 24/7.
Some of the paid activities include:
Data processing: Categorize information, transcribing audio, translating content into another language and rating the accuracy of search engine queries
Data verification and clean-up: Identity incomplete or duplicate information, find business contact details, convert raw data into an understandable format
Image and video processing: Classify objects and words in images, review user-uploaded material for inappropriate content, tag objects in advertisements
Information gathering: Complete paid surveys for companies and academic institutions, find data for websites and formal documents
Most tasks are data entry jobs that require basic research or comparisons. For instance, I was able to frequently answer research surveys and verify item prices on scanned receipts. Verifying business addresses or identifying objects in photos are also common.
Relatively uncommon tasks include transcribing data, writing blog content or estimating current prices for a shopping list.
Each HIT includes the potential pay, time limit and a brief activity description. You can accept the task and start working. After completing the job, the employer reviews your work and releases payment when they are satisfied with the results. 
I suggest trying several types of tasks and seeing which ones you complete quickly. Being efficient improves your hourly rate and also helps you qualify for advanced openings sooner.
How to Make More on MTurk
MTurk won't make you rich, yet there are ways to increase your income potential to make this side hustle app worth your time.  
Provide Quality Work
Accuracy is essential as the client can review your work before releasing payment. It's possible to receive partial payment when there are errors or if you leave necessary data fields incomplete.
I remember trying to extract data from grocery receipts and mistyping certain inputs such as an inaccurate price or product code. The client reviewed each submitted receipt for accuracy and reduced the pay for errors. 
In addition to potentially reduced earnings, erroneous work can reduce your HIT approval rating. A negative consequence is that it's harder to qualify for future assignments as some requesters automatically block workers with low ratings.
Avoid Penny Tasks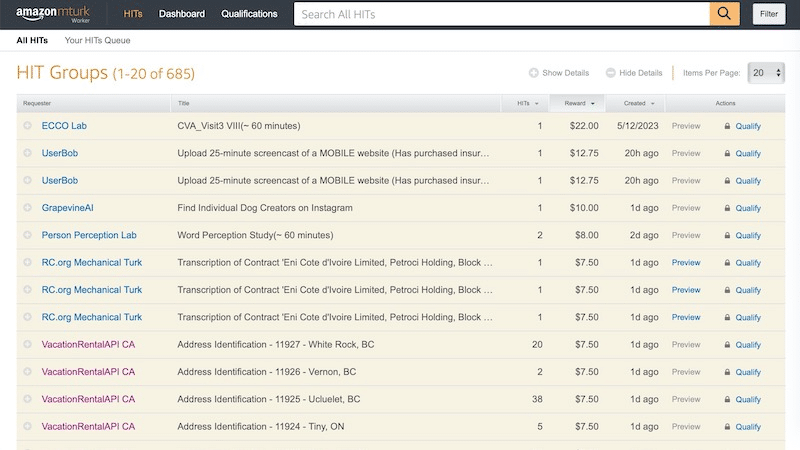 Your free time is valuable and while some income is better than nothing, you should pursue the highest-paying opportunities when available. Be sure to read the HIT description to decide if the work requirements and time limit are worth the wage.
For example, you might see similar tasks that have different pay rates. Choosing the more lucrative task first can help you earn a higher wage with a similar workload.
When you initially join, most HITs pay between $0.01 and $0.10. Completing a single task that pays $0.05 requires completing five assignments that only pay a penny. 
There is also a search filter to exclude jobs below a minimum pay amount.
Be Active
Completing many HITs increases your total earnings and can also help you qualify for assignments that are reserved for experienced workers. Some jobs unlock after you reach certain miles such as 2,000 successful HIT completions. 
Being an active worker can mean attempting odd jobs on the platform to build experience. 
Choose Quick Tasks
Each task includes a maximum time allotment although most can be finished sooner. The requester may also include an estimated duration in the HIT title or description that makes it easier to estimate how long a task really takes.
Choosing the shorter task when two have the same payout can boost your hourly rate. 
Trying different tasks and requesters can help you determine which ones are the most efficient use of your time so you can make money fast.
Compare Requesters
Some requesters are better to work for than others. Some may reject a higher proportion of worker submissions which means you're more likely to have pay penalties. On other occasions, it can take several days for your work to be reviewed and payment released.  
MTurk has several metrics to compare clients:
Activity level: The number of paid openings compared to similar clients. The requester will either have a high, medium or limited rating.
HIT approval rate: The percentage of HITs approved. For example, 99 approved HITs out of 100 equals a 99% approval rate which is really good. 
Average payment review time: How many days it usually takes to approve submitted work. Many requesters are within the same day or up to three days. However, some tend to take up to seven days before final approval, meaning you wait a week to get paid.
Preview Assignments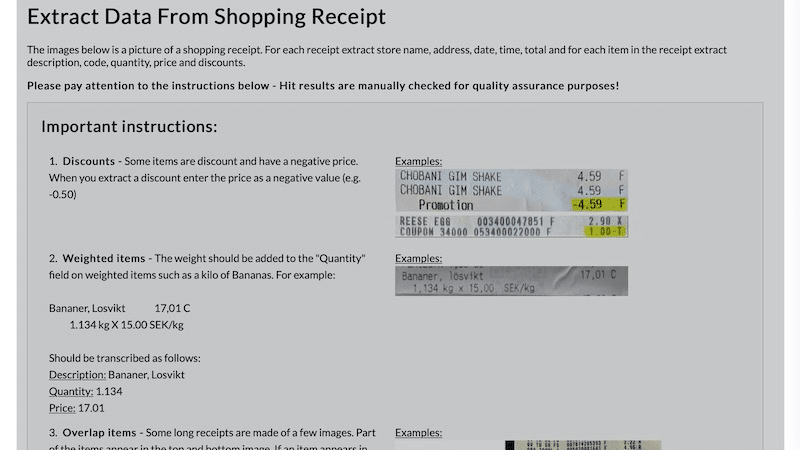 Many assignments show a preview sample so you know what to expect before accepting. This sample also doubles as the instructions of what you need to label and sort to complete the job successfully. 
Request Qualifications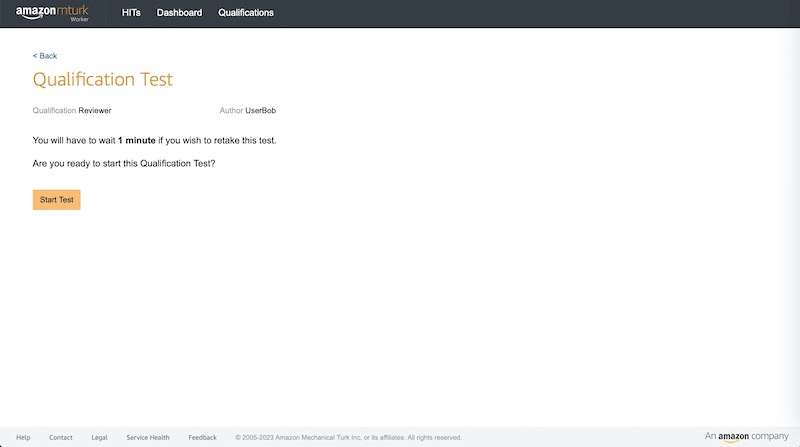 Some tasks require a particular background such as completing a certain number of a task type to earn qualifications. You can request approval or take tests. If approved, you can participate in future assignments with similar experience requirements.  
Is MTurk Safe?
In most cases, MTurk is a safe and legit way to make money in your free time. However, some HITs are scams where you complete the work but don't receive a submission confirmation at the end so it appears you failed to complete the task.
I have run across this problem a few times when completing research studies. You can report these incidents and an administrator will review the assignment and requester. 
Another potential scam is when requesters try to get your personal information. Don't share your email address, name or other details that can be sold to telemarketers and spammers. Instead, copy and paste your MTurk worker ID number into the work submission to receive payment. 
It's also possible that the requester doesn't approve all of your work to avoid payment or is slow about paying out. Avoiding clients with imperfect ratings is an excellent deterrent but contacting support may also be necessary.
Frequently Asked Questions
Here are several factors to consider as you compare MTurk to other get-paid-to sites. 
How do you withdraw earnings?
Withdrawal options are digital Amazon gift cards or bank deposits and the minimum withdrawal can be $1. It's possible to withdraw with a minimum $1 balance in released funds which makes it possible to cash out daily. 
How long does it take to get approved by Mechanical Turk?
It can take up to three business days for your application request to be approved. However, approval isn't guaranteed and the platform doesn't provide a reason for the rejection. 
How much do MTurk workers make?
Most new workers will earn from $1 to $5 per hour as the basic tasks have low pay rates. Experienced members with master certifications can make more such as $7 to $20 for a single one-hour task. However, it takes a long time to be eligible. 
 
Additionally, MTurk workers don't pay any platform fees although requesters pay a 20% fee on the amount they pay to freelancers. 
Is MTurk Worth It?
MTurk can be a good alternative to online surveys as the time commitment and pay potential are similar but you have more ways to make money. You also don't have to make purchases or pay fees as some micro-task sites require. However, the tasks can become repetitive. 
This platform can provide a few extra dollars but other gig economy jobs pay more with similar flexible and consistent demand.