Starting a business can be an incredibly daunting and intimidating prospect, especially when you don't have any experience. You might feel overwhelmed at the thought of everything that needs to be done from coming up with an idea, creating a business plan, building the right team around you, and finding ways to finance your start-up, all while knowing and understanding the legalities around it. But it doesn't have to be that way!
In this blog post we will cover several different strategies for helping aspiring entrepreneurs get their start-ups off the ground — from gathering resources and bouncing ideas to finding inspiration, honing in on your goals, and making measurable objectives, as well as how best to manage your finances during the early stages.
Gather Resources and Knowledge
Gathering the necessary resources and knowledge is an important step in starting a business. Research is key and you'll want to gain a deep understanding of the industry you are entering, as well as the key players in the market. Utilize online resources such as journals, industry reports, and trade publications to get a better understanding of the market.
Finding mentors and advisors in the field you are entering can be invaluable. Reach out to prominent figures in the industry and ask for advice and guidance. Having a mentor can be a great asset, they have experienced the same challenges you are facing and can provide valuable insight into how to best navigate the business world.
Reading books and taking classes can also be great resources when starting a business. There are countless books on the topics of entrepreneurship and business that can provide key information and strategies. Additionally, taking classes related to the field you are entering can be a great way to gain knowledge and connect with others in the same space.
Identify Your Goals and Objectives
When determining your goals and objectives, it is important to be as specific as possible. This will help you create achievable outcomes and an actionable plan. Start by asking yourself what the purpose of your project is and what you want to achieve through it. This will give you a clear sense of direction and set the tone for the rest of the process.
Once you have determined your goal, you can begin to set objectives that will help you measure progress toward your goal. Objectives should be SMART (specific, measurable, achievable, realistic, and time-bound). This will give you clear milestones for tracking progress and will help you stay focused on the end result.
It is also important to consider any potential obstacles that could get in the way of achieving your goals. Anticipating potential challenges can help you proactively plan around them and ensure that your project runs smoothly.
Understand the Laws Around Starting a Business
Starting a business is a thrilling and complex process that requires careful consideration and understanding of the legal requirements that come with it. While the excitement of launching and growing a business can be enthralling, it's important to take the time to understand the laws that come along with the endeavor.
The laws that bind a business are complex and vary from state to state as well as depending on your business's size, location, and line of work, a range of different laws will apply. Understanding these laws can be time-consuming and difficult but it's important to remember that ignorance of the law is no excuse.
When starting a business, it's important to consult legal professionals, like Topp Law PLLC, who can help you navigate the different laws. An experienced lawyer can help you understand the legal landscape and make sure that you're aware of all the laws that may affect your business. This includes important topics such as taxes, permits, licenses, intellectual property, employment, and contracts. A lawyer can also help you set up a solid legal foundation for your business, protecting you from any potential liabilities or legal issues down the road.
Legal professionals can also help you understand the specifics of local laws and regulations, such as zoning laws. They can provide advice on how to file taxes correctly, draft contracts, and ensure that you're in compliance with all relevant laws. An experienced lawyer is an invaluable asset when starting a business and can help you avoid costly mistakes.
Develop a Detailed Business Plan
Creating a detailed business plan is essential for any venture looking to succeed in the long term. Before investing money into a business, entrepreneurs must carefully consider all aspects of their venture and ensure that it is properly planned out.
At the core of any business plan lies a well-defined goal and a thorough analysis of the environment in which it will be operating. Business owners must identify their target market and understand its needs and preferences so that they can create a unique offering that will stand out among competitors. They should also consider the costs associated with producing and delivering their product or service and the potential revenue it can generate.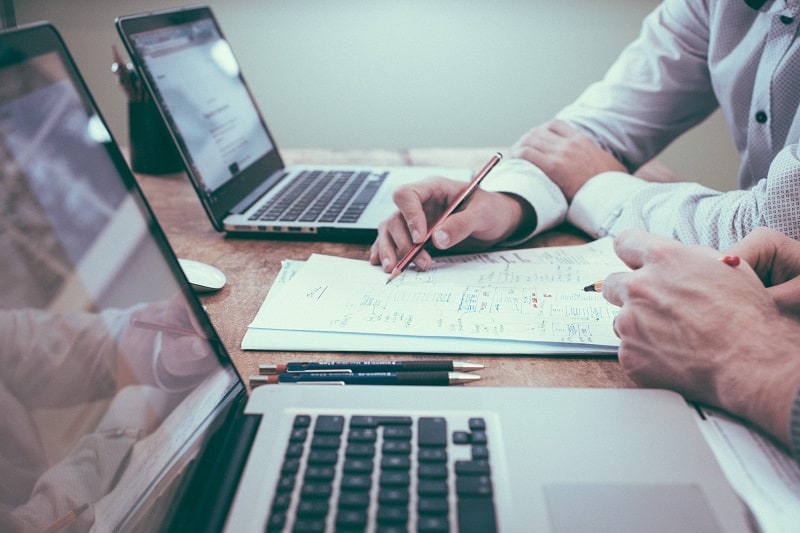 Once the goal and market have been identified, business owners need to determine the resources they will need to achieve success. This includes personnel, production, marketing, and financial resources. All of these considerations should be laid out in a comprehensive business plan that outlines the steps the business will take to reach its goal.
In addition to the resources needed to achieve success, businesses must also account for potential risks associated with their venture. Entrepreneurs should consider any possible issues that could arise, such as legal issues, financial risks, or changes in the market. Having a plan in place for how to mitigate these risks can help businesses stay on track and avoid costly mistakes.
Manage Finances Wisely During Early Stages
Financial management is an essential skill for entrepreneurs, especially during the early stages of a business. Whether you are starting a business from scratch or taking over an existing one, managing your finances wisely is a key factor for success. In order to stay on top of your finances, it is important to closely monitor your profit and loss statements, and set aside funds for unexpected costs that may arise.
When examining your profit and loss statements, you should focus on understanding your cash flow, net worth, and liquidity. It is also important to set aside funds for unexpected costs that may arise. These can include office supplies, repairs, legal fees, taxes, or other miscellaneous expenses. Having a reserve fund ensures that you are prepared for any unanticipated costs and can avoid taking on unnecessary debt.
Finally, it is important to remember that managing your finances wisely involves more than just monitoring your profits and losses. It also requires making smart investments and budgeting wisely. When budgeting, it is important to prioritize essential expenses such as payroll and rent. Additionally, investing in the right opportunities, such as software solutions or new employees, is a great way to ensure your business's long-term success.
Starting a business can be a daunting prospect, but with the right resources and knowledge, it can be an incredibly rewarding experience. With the right goals and objectives, an understanding of the laws, a detailed business plan, and wise financial management, you will be able to get your start-up off the ground. The key is to be prepared and willing to put in the hard work and dedication required to make it a success. With the right attitude and dedication, you can achieve your dreams and create something truly special.
Image credit: 
https://unsplash.com/photos/SYTO3xs06fU 
https://unsplash.com/photos/5fNmWej4tAA