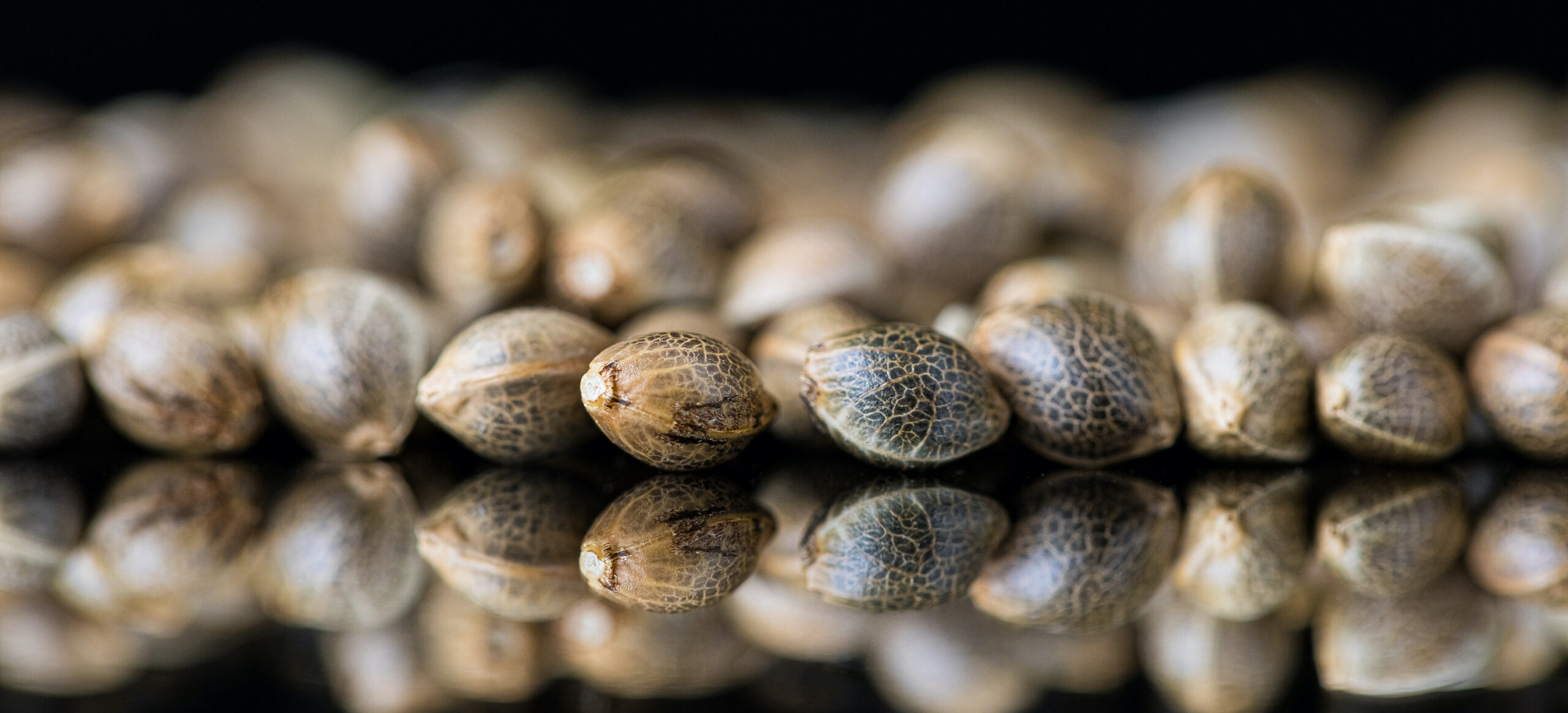 Spring is a time of renewal, growth and planting. While many gardeners focus on traditional crops, there is a growing community of cannabis enthusiasts who are also embracing the opportunity to cultivate their own cannabis plants.
Research from New Frontier Data reveals that approximately 3 million people worldwide grow their own cannabis at home, resulting in a staggering yield of approximately 11 million pounds of smokeable flower each year. This number is projected to reach 15 million pounds annually by 2030. Amidst all the excitement around planting and growing, it is essential not to overlook the indispensable foundation of all cannabis plants: the seeds.
The Power of Cannabis Seeds
Affordable and versatile, cannabis seeds provide growers with the ability to cultivate specific strains tailored to their health and wellness needs. These seeds are typically the size of a peppercorn, characterized by an ovular shape tapering to a pointed end. While seeds can vary in color and striation, they typically exhibit a brown hue. Unfertilized seeds, on the other hand, appear off-white and are considerably smaller in size.
Economic Impact
The global cannabis seeds industry was valued at $1.3 billion in 2021, according to Allied Market Research. Experts predict that this figure will surge to $6.5 billion by 2031. Notably, North America accounted for more than 80 percent of the global seed market in 2021.
Benefits for Home Growers
According to New Frontier Data, 70 percent of home growers purchase seeds and cultivate cannabis for the sheer enjoyment of the process while 52 percent find it to be a convenient option. In addition to these advantages, numerous research studies highlight the multiple health benefits of growing one's own crops, including reduced stress levels, decreased anxiety and increased exposure to the outdoors. Some innovative chefs have even begun incorporating cannabis seeds into their culinary creations, further expanding the versatility and appeal of these seeds.
Seed Safety Considerations
Given that cannabis seeds form the foundation of the entire cannabis industry, it is crucial to understand the various options for obtaining them. One increasingly popular method is through online seed banks, such as Rocket Seeds. However, it is important for those new to purchasing seeds online to thoroughly research the legalities surrounding these transactions. Cannabis seeds are subject to legislation similar to other cannabis products such as flower, concentrates and edibles. The legality of purchasing seeds varies depending on the state in which one resides. It is vital to check local legislation before making any decisions. In states where adult use cannabis is legal, buyers only need to be 21 years or older to order seeds online. Conversely, in states where adult or medicinal use is not permitted, purchasing seeds online remains completely illegal.
Purchasing Seeds Online
Selecting a reputable online seed bank is critical. Ensure that the chosen seed bank has positive customer reviews, offers quality customer service and provides germination guarantees. Researching the available strains, payment options and shipping policies is also essential. It is advisable for beginners to start small by purchasing only a few seeds at a time. Prior to planting, conducting thorough research is necessary, as there are numerous variables to consider and a steep learning curve to navigate. Fortunately, abundant resources are available to assist in this journey. For example, we offer valuable advice on getting started. Additionally, individual seed manufacturers, as well as online resources and apps like Seedtracker, provide guidance and support.
Continued Growth
The U.S. legal cannabis market is projected to exceed $31.8 billion in annual sales by the end of 2023, according to leading cannabis research firm Brightfield Group. Furthermore, they anticipate that within five years, the market will surpass $50 billion in annual sales. Amidst this flourishing industry, it is important to recognize that seeds form the backbone of this expansive market.
As the cannabis industry continues to thrive and expand, it is crucial to acknowledge the fundamental role played by seeds. These tiny powerhouses enable growers to cultivate customized strains, while also contributing to the economic growth of the global seed market. By recognizing the benefits of growing one's own cannabis and taking proper precautions when purchasing seeds, individuals can partake in this exciting and rapidly growing industry while savoring the rewards of their own harvests.