So you've got a stash of Coca-Cola collectibles and you're ready to turn them into cash. From vintage signs to limited-edition bottles, the market for these nostalgic items is huge.
Let's check the top places to sell your Coca-Cola collectibles and make the most money.
Where to Sell Coca-Cola Collectibles?
Amazon
Etsy
Ruby Lane
eBay
Reddit
Facebook Marketplace
Antique Shops
Auction Houses
Craigslist
Flea market
1. Amazon
Being one of the largest global internet marketplaces, Amazon is the perfect place for Coke enthusiasts to shop for collectibles.
Selling on Amazon is rather straightforward: You create an account, mention the price, and wait for a buyer. Amazon's intuitive algorithm instantly connects your products to Coke enthusiasts looking to buy Coca-Cola collectibles. 
Considering Amazon's reputation and its wide customer network, it counts as one of the best places to sell Coca-Cola collectibles.
2. Etsy 
Etsy is an exceptional platform that offers a wide range of products for vintage enthusiasts, artists, and crafters.
Although the platform holds millions of sellers, each offering a unique collectible, it is comparatively easier to stand out as your listings include rare collectibles. 
Listing your collectibles on Etsy might cost you a $0.20 fee for every item. Similarly, if your listings do not sell in four months, Etsy allows you to renew them. However, your items will likely sell instantly since you are selling unique collectibles.
After all, Etsy is the ideal marketplace for vintage items and collectibles! 
3. Ruby Lane 
As a collector, it is impossible to be unaware of websites like Ruby Lane. This platform is ideal for selling various items, including vintage goods, arts, jewelry, and antique collections. 
With the platform collecting millions of views monthly, Selling on Ruby Lane makes it easy to find a potential buyer quickly. However, most traffic on this platform is from countries like the UK, Canada, Germany, Australia, and the US.
If your locale does not belong to any of the aforementioned countries, locating a prospect on this platform might be harder. Additionally, you might incur additional shipping costs.
Nevertheless, Ruby Lane is an excellent service for the people belonging to the countries mentioned.
4. eBay 
With most traffic involving avid collectors, eBay makes the list for being some of the best places to sell Coca-Cola collectibles.
To sell your Coke collectibles on eBay, you must have an account. After signing up on the platform, you can opt for the "Sell" option on the platform and list your products. When listing your products on eBay, upload clear pictures and add descriptions to attract prospects to your listings.
Among other tips for selling quickly on eBay, using keywords can be significantly helpful. Using keywords can help your listings stand out and find buyers quickly. 
The best thing about selling on eBay is that you get a chance to pit collectors against each other! Its "auction" pricing feature lets you set a base price for your items.
5. Reddit
If you're looking to connect with people who share your passion for Coca-Cola memorabilia, Reddit has a dedicated Coca-Cola Collectors subreddit.
This community of enthusiasts is always eager to discuss, buy, sell, and even trade Coca-Cola items. Selling here means you're reaching an audience that understands the real value of what you're offering, and you might also get tips on how to price your collectibles accurately.
6. Facebook Marketplace
For a quick local sale, Facebook Marketplace can be a good option. It's easy to use and free go-to spot for buying and selling everything from used TVs to office furniture.
It's local, so you don't have to worry about shipping large items. And because it's connected to Facebook profiles, there's an added layer of transparency between buyers and sellers.
7. Antique Shops
Some specialized antique shops buy and sell Coca-Cola memorabilia. Often managed by seasoned experts, antique shops attract buyers specifically looking for unique, vintage items. So your collectibles could find a new home quite quickly.
8. Auction Houses
For particularly rare or valuable items, an auction house specializing in collectibles might be the best route. The process is pretty straightforward: your items get appraised, listed, and then go under the hammer.
This setting can sometimes net you more money than expected, especially if two bidders get into a bidding war over your item.
9. Craigslist
Craigslist is the OG of online classifieds, and it's still a viable option for selling Coca-Cola collectibles. It's free to post, and the platform has a local focus, so you can arrange for pick-up instead of worrying about shipping.
You might not find a specialized audience like you would in collector forums, but you never know when a local buyer is scouring Craigslist for exactly what you're selling.
10. Flea market
Flea markets are a classic venue for selling all sorts of goods, including Coca-Cola collectibles. You rent a booth, set up your items, and engage with shoppers face-to-face. It's a more hands-on approach and offers the chance for some real-time haggling.
What Counts as a Coca-Cola Collectible?
Before knowing about the places to sell Coca-Cola collectibles, it is necessary to know about what stuff counts as a "Coca-Cola Collectible":
Coca-Cola Bottles 
While the Coke bottles are a no-brainer, they offer considerably less value compared to the other collectibles. According to Coca-Cola, the bottles lose their value as a collectible since they produced them in millions! 
Even so, the old Coke bottles can be of significant value. For instance, a pre-1900s Hutchinson bottle can cost as much as $2K! While the money depends on the bottle's condition, old bottles can still fetch a decent value.
Vending Machines 
Although it is not easy to find old Coca-Cola vending machines, they count as some of the most valuable collector's items.
Coca-Cola vending machines have gone through various stages of evolution. However, the Coke vending machines from the 1950s era fetch the highest value. Even if dysfunctional and beyond repair, these vending machines cost between $1-10K.
Coca-Cola Trays 
In its early days, Coca-Cola used trays as a part of its ad campaigns. These trays usually came with an imprinted impression of a young person enjoying a Coke bottle.
Since Coca-Cola crafted these trays using tin, they don't have a high value either. Expect an original Coca-Cola tray to go for approximately $75. However, if you have a special edition, like the Norman Rockwell tray, it could sell for a lot more.
Holiday Editions 
Throughout history, Coca-Cola has been known for selling holiday edition packages and bottles. For instance, the artist Haddon Sundbloom renditioned a jolly Santa Claus on a Coke pack. This rendition was featured as Coke's holiday line.
There are various holiday editions apart from the jolly Santa Claus version, and they may get you a decent share. 
Calendars 
In its 1940s era, Coca-Cola took a step towards unique advertisements and created calendars. However, unlike a typical calendar, the Coke calendars used photographs to make their calendars add a visualistic charm to their surroundings.
Today, a vintage Coke calendar goes for anywhere between $75-129.99!
More From Dollar Sanity:
7 Places to Sell Sports Memorabilia
12 Best Things to Sell at School to Make Money
7 Cheapest Fast Food To Eat When You're On A Budget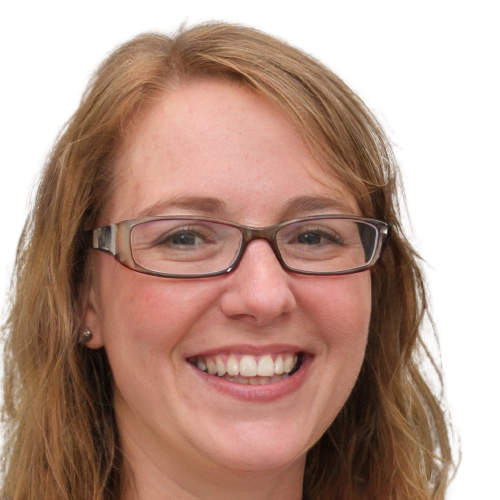 Hi, I'm Ashley a freelance writer who's passionate about personal finance. Ever since I was young, I've been fascinated by the power of money and how it can shape our lives. I've spent years learning everything I can about budgeting, saving, investing and retirement planning. So if you are looking for tips, advice, or just a little bit of inspiration to help you on your financial journey, you have come to the right place. I am always here to help, and I am excited to share my passion for personal finance with you.
The post 10 Places To Sell Coca-Cola Collectibles appeared first on Dollarsanity.