Star Wars has one of the most passionate fan bases worldwide. As such, any Star War items are considered a Star Wards collectible! 
If you have a Star Wars collectible, did you know it could be worth a lot?
Regardless of your reasons for selling your Star Wars collectibles, selling your Star Wars collectibles to the right buyer can help you make good money! However, the key lies in approaching the right audience and listing your collectibles on suitable platforms.
But where can you sell your Star Wards Collectibles? Do not fret; we have you covered! This article will take you through some of the best places to sell Star Wars Collectibles.
Let's dive in!
Where to Sell Star Wars Collectibles
eBay
Craigslist
Mercari
Amazon
Brian's Toys
Etsy
TheForce.net
Facebook Marketplace
Rebelscum
OfferUp
eBay
eBay is a top spot for selling unique items such as sports memorabilia and Star Wars collectibles. With its vast user base, it's easier to catch the eye of enthusiasts.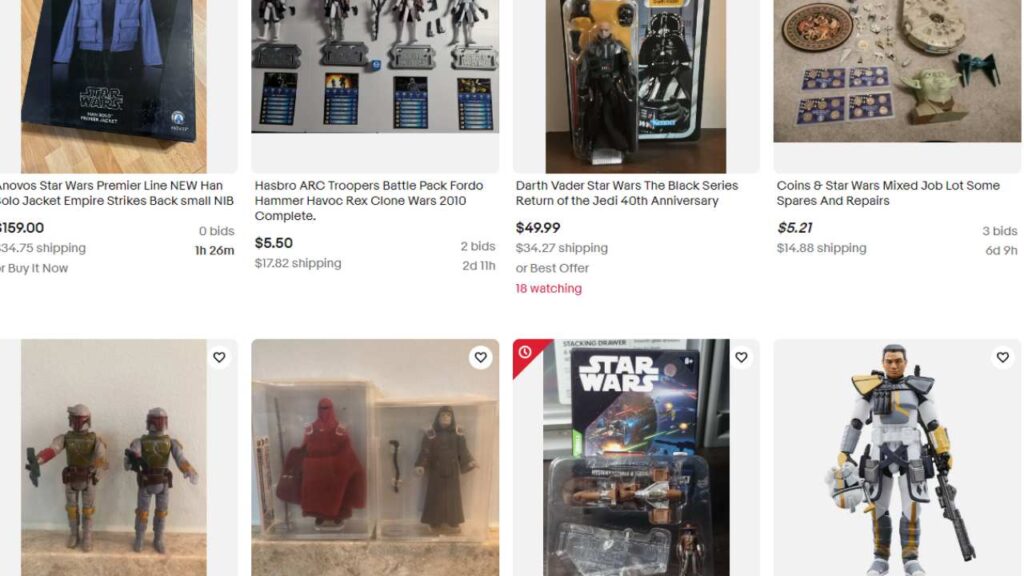 Listing is simple: snap clear photos, write a concise description, and be clear about the item's condition and any included accessories. Given eBay's size, it can be competitive. So, look at similar listings to price yours just right.
Craigslist
Craigslist is a platform for selling a wide variety of items, from Beanie Babies and Star Wars collectibles to exchanging gift cards for PayPal cash.
The local focus eliminates shipping concerns, and its user-friendly listing system allows you to quickly put items up for sale.
Mercari
Listing Star Wars collectibles on Mercari is a straightforward affair. Begin by capturing clear, well-lit photos of your collectible items. After that, provide a comprehensive description of their condition and post it onto the platform.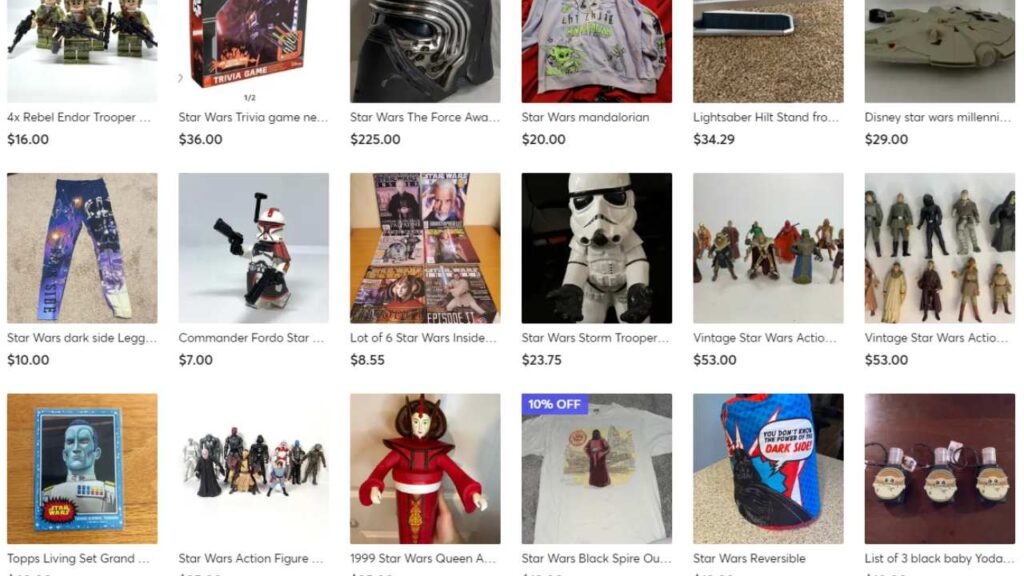 Interested buyers will send you their offers once they spot your listing. Using the app, you can decide to accept their price or propose a counteroffer.
After you agree on a price, Mercari handles the payment part for you. Your responsibility is to carefully pack your Star Wars collectible and ship it within three days.
When the buyer receives and confirms their purchase, the money will appear in your Mercari account. And if you also happen to have Funko Pops or Fine China to sell, Mercari is an excellent platform for those items too!
Amazon
As one of the biggest online marketplaces, Amazon is one of the best places to sell Star Wars Collectibles.
Amazon makes it easy to list items, upload supporting pictures and descriptions, and find a potential buyer. The best thing about Amazon is its huge user database, which grows further during the holiday season.
But, selling on Amazon comes with a catch: You can only sell on Amazon if your Star Wars collectibles are sealed in their original packing. The platform thrives on bringing customers the best goods, neglecting users to post loose-box figures. 
Another downside of selling through Amazon is shipping. Not only do you have to incur shipping charges, but you must also pack your collectibles well. If the customer finds it broken, they will return it!
However, when you consider the benefits of selling on Amazon, the shipping costs seem like a minor inconvenience. Therefore, if you have a packed Star Wars Collectible, Amazon is the place to be!
Brian's Toys
Brian's Toys is another platform in search of collecting sealed Star Wars collectibles!
Many users have commended this website as a great place to sell action figures, vintage toys, and even Funko Pop!
The major advantage of listing on Brian's Toys is that you do not need to be concerned about finding a buyer. You send them a list of your Star Wars collectibles, and they return to you with a quote. If you find the quote reasonable, you can proceed with the selling process.
To further make the selling experience easier, Brian's Toys also has a dedicated app. This app lets you scan barcodes on your collectibles and send them to the platform to get a quote. Therefore, Brian's Toys lets you sell without doing anything!
Etsy
Etsy is the place for unique and handmade treasures. It's a hub where passionate collectors and enthusiasts come looking for items with character and a story.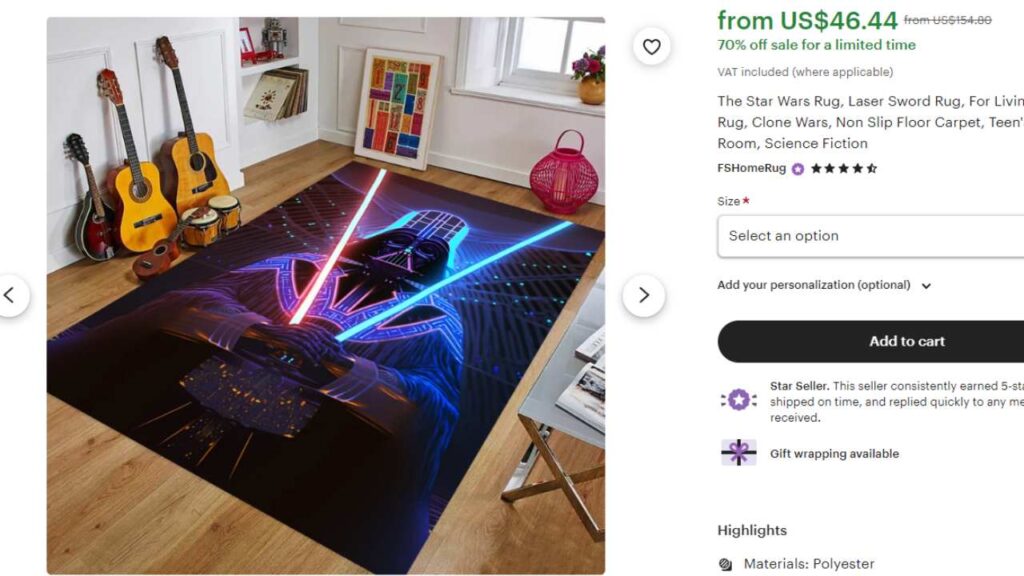 Selling your Star Wars collectibles here means presenting them to an audience that truly appreciates the rich history and value behind every item.
Starting your own shop on Etsy is straightforward. Begin by creating a seller account. Once you're set up, you can craft your store's look and feel, reflecting the uniqueness of your Star Wars collectibles.
When you're ready to list an item, just snap a few clear pictures and pair them with a detailed description that highlights the essence of each collectible.
By the way, if you're ever on the buying end of Etsy, be sure to check out our guide on getting free Etsy gift cards. It might make your shopping spree a bit sweeter!
TheForce
TheForce.net is a hub for all things Star Wars. From the latest news and updates to fan theories and discussions, it's a one-stop-shop for enthusiasts.
It's not just a place for information; many fans also use the platform to buy and sell Star Wars collectibles.
If you have some rare pieces or just want to reach a dedicated audience, TheForce.net is definitely a place to consider.
Facebook Marketplace
Facebook Marketplace is a handy platform for buying and selling a wide range of items locally including Star Wars collectibles. If you have rare Star Wars items stashed away, listing them on the Marketplace might just connect you with a nearby enthusiast eager to add to their collection.
Given its massive user base, there's a good chance your pieces will get the attention they deserve. So, when you're thinking of parting with those Star Wars gems and aiming to pocket some quick cash, Facebook Marketplace is a strong contender.
And if you're also considering selling a Class Ring or getting some cash for your Vinyl Records, Facebook marketplace it a great place to sell those items too.
Rebelscum
For Star Wars aficionados, there's a special spot on the web: Rebelscum. More than just a site, it's a tight-knit community dedicated to all things from a galaxy far, far away.
If you have vintage action figures or limited-edition memorabilia, this platform lets you connect with fans who truly value and appreciate them.
When you want to ensure your Star Wars collectibles land in the hands of genuine enthusiasts, Rebelscum is the way to go.
OfferUp
OfferUp has gained traction as a handy platform tailored to local community buying and selling. While it initially carved a niche for itself in the realm of used clothing sales, the app is now witnessing a surge in its collectibles section, especially with the rising trend of flea market flipping.
To list your Star Wars collectibles, ensure you're thorough. Mention the specific collectible name, its current condition, and highlight any special attributes or history that might intrigue potential buyers.
You'll be dealing with local enthusiasts, reducing shipping hassles and making hand-off a breeze.
Things to Know Beforehand
Before we talk about the places to sell Star Wars Collectibles, let's talk about some pre-requisites to ensure getting a good deal:
Are You the Original Owner?
If you got your Star Wars Collectible from a flea market or bought it used, it is likely to be unaware of complete information about the collectible.
As an original owner, you know everything about the collectible. For instance, the day you purchased the toy, the goodies that came along the toy, or what line your collectible belongs to.
Although these details might sound tiny, knowing these details can significantly impact the price you will receive for selling your Star Wars collectible.
Researching Prices
Before selling your Star Wars collectibles, it is best to have an idea about the worth of your items. Knowing the right prices can save you from underselling or setting the price too high. To research the prices, consider the listing prices of Star Wars collectibles on various platforms.
Apart from the platforms mentioned in this piece, you can also search Google for more platforms selling the same collectibles as yours.
Condition
The condition of your Star Wars collectibles will ultimately determine if you will get a good deal from selling them. Consider the following factors to determine your Star Wars Collectibles condition:
The Box
If your Star Wars collectible comes with its box, it can prove significantly helpful. Having the original box can uplift your collectible's value. If the box is sealed, it implies that your collectibles are new. However, even if you have an opened box, it will consequentially increase the value.
Wear and Tear 
With kids at home, it is likely to get your Star Wars collectibles damaged easily. No matter how small, a break on your toy can wear down its value.
So, before selling your Star Wars collectible, ensure no signs of damage. If there are, see if it is fixable with super glue. If not, you must expect a lesser value for the collectible.
Additional Parts
Star Wars Collectibles often come with accessories and tiny parts. These accessories add style and complete the collectibles.
If you bought your collectibles used, it is best to research and see if your collectibles come with any accessories. A buyer might try to manipulate you by saying your listing lacks accessories when your collectible might not have come with the extras!
The extra work will prevent you from being blindsided and get a fair value for your Collectibles.
Final Words
As an enthusiast, Star Wars collectibles offer numerous opportunities to transform your passion into profit! Depending on the rarity of your collectibles, many Star Wars enthusiasts are ready to jump at the chance of owning these collectibles!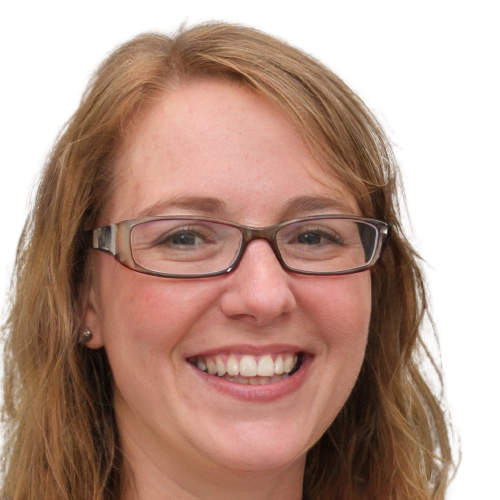 Hi, I'm Ashley a freelance writer who's passionate about personal finance. Ever since I was young, I've been fascinated by the power of money and how it can shape our lives. I've spent years learning everything I can about budgeting, saving, investing and retirement planning. So if you are looking for tips, advice, or just a little bit of inspiration to help you on your financial journey, you have come to the right place. I am always here to help, and I am excited to share my passion for personal finance with you.
The post 10 Best Places To Sell Star Wars Collectibles For Cash appeared first on Dollarsanity.